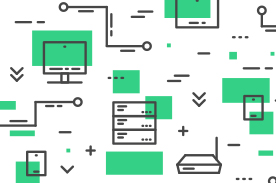 In the last 17 years, it's been firmly established that technology will only keep evolving and becoming more essential to our day-to-day lives. As it currently stands, it's difficult to accomplish much these days without a computer, a smart phone, and a good wifi connection. That being the case, jobs in tech aren't going away anytime soon. In fact, technology is a growing industry that offers as many different career paths as you can think of. More, probably! Over the next few weeks we'll cover the different career paths you can take working in Technology, starting with one of the most essential: PC Maintenance and Repair!
What is PC Maintenance and Repair?
When something breaks or malfunctions, we usually have skilled tradesmen to repair it for us if we aren't sure how to do it ourselves. When something goes wrong with you car, if you aren't sure how to approach fixing it yourself, you take it an auto shop and a knowledgeable auto repair tech diagnoses the issue and takes the steps to fix it. It's the same with computers and related technology. If you aren't sure what the issue is or don't know how to fix the issue, you're going to call someone to help you fix it. Mostly seen in office environments, PC Maintenance professionals, known as Computer Support or IT, are there to troubleshoot issues and repair the PC's in the office as needed. You'll also see independent shops that offer computer repair for your personal computers and devices.
What does a PC Maintenance and Repair professional do?
Depending on what environment the professional works in, there are several different duties included in the job description of a PC Maintenance and Repair professional. Computer network support specialists, also called technical support specialists, usually work in their organization's IT department. They help IT staff analyze, troubleshoot, and evaluate computer network problems. They play an important role in the routine maintenance of their organization's networks such as performing file backups on the network. Maintenance can be performed daily, weekly, or monthly and is important to an organization's disaster recovery efforts. Others may work in Computer user support, in which they regularly walk customers or coworkers through the steps to solve a computer issue. They may also help new users set up their computer and train them in how to use different programs in their new system, such as word processors, diagnostic tools like an antivirus software, and more.
How do you become a PC Maintenance and Repair professional?
Often, education requirements for this field vary by company and by what your job title actually is. Starting with a career program to learn the ins-and-outs is almost always helpful and can help you to determine whether or not you want to pursue a Bachelor's Degree in Computer Science. From there, you can either work for a company or start a freelance business for yourself. Since technology is an ever-evolving field, most computer technicians will continue their education with different training and classes throughout their career.
If you've always been interested in computers and want to work in an continuously growing industry, becoming a PC Maintenance and Repair professional can help you have the career you've been hoping for. The average professional in this field makes an average of $49,380 per year, which makes studying to become a PC Maintenance and Repair professional even more worthwhile!
Source
Computer Support Specialists | Bureau of Labor Statistics