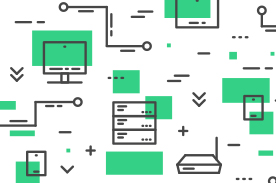 It seems like everyone has their own website these days. Maybe it's hosted through a company like Google, where you can utilize your gmail account to create a blog or online store. Or maybe you've purchased your own domain name for a monthly fee. Whatever the case, there's more to setting up a website, store, or blog than simply ensuring that your name is unique. That's where Web Page Designers and Developers step in. Mixing creative and artistic expression with an impressive knowledge of code and design, these professionals bring a website to life! If you're interested in developing a creative, stable career that also gives you the option to be self-employed or freelance, becoming a Web Page Designer could be the career path for you! Find out what you can look forward to in this career path below!
What, exactly, is a Web Page Designer?
Web Page Designers and Developers design and create websites for themselves and for their clients. They're responsible for the look of the site, such as color scheme, layout, and site menu. Even more importantly, they're responsible for the site's technical aspects, as well. This could be things such as its performance and capacity, which are measures of a website's speed and how much traffic it can handle. The more creatively inclined designer or developer may also find themselves creating content for the site!
What does a Web Page Designer do everyday?
Though your day-to-day duties in this field aren't necessarily static, there are a few tasks that you'll be working on regularly. Whether or not you work for yourself or a firm, you'll typically be expected to:
Meet with clients or management to discuss the needs and design of a website
Create and test applications for a website
Write code for websites, using programming languages such as HTML or XML
Work with other team members to determine what information the site will contain
Work with graphics and other designers to determine the website's layout
Integrate graphics, audio, and video into the website
Monitor website traffic
As a Web Designer, you'll have to make your client's vision a reality. You need to be knowledgeable of different applications and code that work better with some types of sites over others. A gaming website, an online store, and a blog will all require different applications to run well. You need to be able to make the right technical and design choices to catch the consumer's eye and satisfy your client.
How to Become a Web Page Developer
Becoming a successful Web Page Developer can require different levels of study and education, depending on what setting you work in. If you're planning to create your own Web Design business or freelance your work, you don't have to worry about an employer asking for a certain level of education. However, you can't just wake up and decide to be a Web Page Designer and then… go be one. Most commonly, you'll be expected to have a diploma or degree in design and/or development. You'll also need to understand different programming languages such as HTML or JavaScript. No matter what education you start your career with, you'll be expected to keep on top of new developments in technology and learn new tools and computer languages as needed.
If you love learning new technology and enjoy reading and creating code, becoming a Web Page Designer can be a stable, exciting career path. To learn more about what classes a successful designer/developer needs to get started in the field, check out ICS' online Web Page Designer program and get started on your new career!
Source
Web Developers | Bureau of Labor Statistics