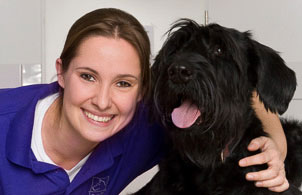 Here are a few qualities that are common among those that work with animals:
Compassionate: You care about others and animals hold a special place in your heart.
Strong under pressure: Animal care workers must manage stress and keep their emotions out of difficult situations to best help their animal patients.
Detail oriented: It's important to have a sharp eye and check things twice.
Investigative: The challenge that comes with helping animals is incredibly rewarding for those that are curious and eager to learn.