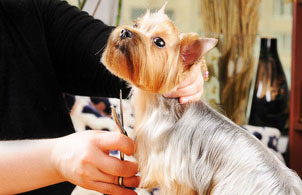 Pet groomers work for pet grooming businesses, humane societies, veterinary clinics, pet stores, kennels, and obedience training facilities. Here are a few qualities that effective pet groomers have in common:
Patient: It takes time and care when cleansing and grooming pets.
Communicative: You listen and talk through situations with pet owners, and are confident in handling animals.
Sociable: Spending time with others is fun and rewarding.
Compassionate: You care about others, and animals hold a special place in your heart.