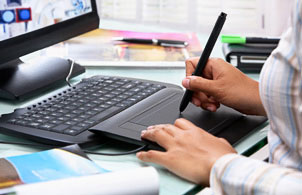 Computer graphic artists design and format documents and Web pages, using software such as Adobe® Illustrator,® for advertising agencies, publishing houses, and corporations. Here are a few qualities that effective computer graphic artists have in common:
Creative: When it comes to design, you often have to think outside of the box.
Flexible: Projects may require compromise and different approaches for different clients.
Innovative: Design issues will require creativity and unique problem solving.
Dependable: Clients and employers rely on you to get the job done.