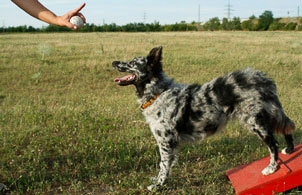 Dog obedience trainers train dogs and teach pet owners how to train and handle their own animals. As a dog obedience trainer/instructor, you can prepare dogs for law-enforcement or security, work for a dog obedience training facility or a pet store, or start a training business of your own. Here are a few qualities that effective dog obedience trainers/instructors have in common:
Patient: It takes time and practice to properly train a dog.
Communicative: You listen and talk through situations with dog owners, and are confident in giving commands to dogs.
Sociable: Spending time with others is fun and rewarding.
Compassionate: You care about the health and well-being of other people and animals.