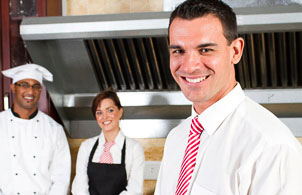 Hotel and restaurant managers handle the day-to-day operations of a business, which include marketing, hospitality, accounting, insurance, and food service. Here are a few qualities that effective hotel and restaurant managers have in common:
Flexible: You are productive despite any changes in the hotel or restaurant.
Creative: Working in hospitality often requires that you think outside of the box.
Dependable: A lot of employees rely on you to be organized and offer advice, and customers rely on you for great service and food.
Energetic: The hospitality and food industries are fast-paced with demanding hours.