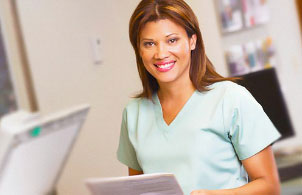 Here are a few qualities that dependable medical administrative assistants have in common:
Sociable: Spending time with others is fun and rewarding.
Detail oriented: It's important to have a sharp eye and check things twice.
Friendly: You make others feel welcomed and relaxed in potentially stressful situations.
Reliable: Patients can rely on you to work hard and perform consistently.