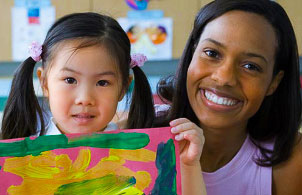 Here are a few qualities that effective child day care providers have in common:
Communicative: You listen and talk through situations with students, teachers, and parents.
Cooperative: You are pleasant and helpful.
Sociability: Spending time with others is fun and rewarding.
Creativity: It's important to think outside the box to engage young children.
Compassion: You care about the health and well-being of others.