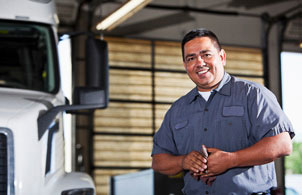 Diesel mechanics work on engine operations and computerized management systems for trucks and other diesel vehicles. Here are a few qualities that effective diesel mechanics have in common:²
Detail oriented: It's important to have a sharp eye and check things twice.
Problem solving: Finding the missing piece can be challenging and fun.
Persistent: You work until the job is done, and done well.
Honest: You are ethical in your work for customers.