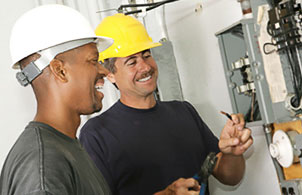 Here are a few qualities that successful residential electricians have in common:
Patient: Repairing or installing electrical units is a step-by-step process that can take time.
Problem solver: Finding the missing piece can be challenging and fun.
Persistent: You will work hard until you can successfully solve the problem at hand.
Detail oriented: It's important to have a sharp eye and check things twice.
Cautious: Being cautious helps prevent accidents or injury.
Reliable: Clients can rely on you to work hard and perform consistently.