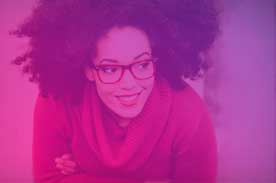 Considering a career in Accounting? If so, you may be wondering what options are out there for trained accountants. While some career fields have several specialties or career paths, accounting seems is often thought of as a one-track profession: you're an accountant and that's it. In the simplest terms, an accountant would be defined as a person who keeps or inspects financial records. However, while you may be "crunching numbers" or "keeping the books" wherever you work, there are various different types of accountant you can become! Here are a few different accounting career paths you can take with an accounting degree in hand.
Public Accountant. A public accountant can work in a variety of environments. Their clients generally include corporations, governments, non-profits, and individuals. They will fulfill a broad range of accounting, auditing, tax, and consulting duties. Many public accountants can start their own personal business filing taxes and managing accounts for individuals and small businesses.
Managerial Accountant. They are also called management, corporate, or private accountants. You'll almost always find this type of accountant in an office or big corporation. They record and will analyze financial information for the company they work for. The information they analyze is then given to the executive or management team for use in the day-to-day operations of the company. Managerial accountants will often work in a department or team, and not individually, depending on the size of the company.
Government Accountant. Exactly what the name implies, this accountant will work with or for government agencies. They'll examine records of different agencies and look into private businesses and persons whose activities are regulated or taxed by the government.
Internal Auditor. Like a managerial accountant, the Internal Auditor works for an organization or business. They manage funds and identify ways to improve processes to find and eliminate waste or fraud.
Financial Accountant. Wait, aren't all accountants dealing with financials? In some way, yes. But a financial accountant will prepare financial statements, advise on investment strategies, and communicate a company's financial status externally. They can also specialize. A Financial Analyst will evaluate how stocks and bonds perform and use that to provide investment advice to both companies and individuals. A Controller will work in businesses, nonprofits, and government agencies and their job responsibilities will vary widely depending on the size of the company. A controller will usually report to the Chief Financial Officer and oversee all accounting functions. A controller wouldn't be an entry level accounting position, but something you would work up to.
Whether you're planning to start your own tax service or dream of working for a big corporation, you'll start with learning the basics in school and specializing from there. If you'd like to get started on a career in accounting, take a look at our online Accounting courses!
Sources
Accounting is About More than Crunching Numbers: Learn What Accountants Do | All Business Schools
An Overview of Financial Accounting | Accounting.com