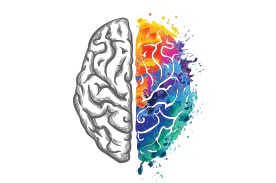 If you enjoy telling stories and love building the perfect sentence, obsessing over each word you choose, becoming a writer may be the perfect career for you! Writers don't just craft imaginative stories and draw you into adventurous new worlds; they also spread awareness through news stories, write about the past, or even draft grants and paperwork for businesses and non-profits. Becoming a writer also allows you to freelance and be your own boss. It's the perfect career for someone who values independence and proper grammar! Read below for more information on this creative career to help you decide whether or not becoming a Freelance Writer is the right path for you.
What does a Freelance Writer do?
Well, you write, but exactly what you write as a freelancer is up to you and the content needs of those companies you want to work with. You can develop written content for advertisements, books, magazines, movie and television scripts, blogs, or other types of media. Depending on your interests, you can also do content work for textbooks or ghost write for someone working on an autobiography. Day to day, you'll research topics and subjects, draft articles and stories, as well as editing them, and sometimes working closely with an editor to improve and sharpen your work.
What are the qualities a successful Freelance Writer needs to have?
While anyone who pens a letter can call themselves a writer in the literal sense, successful writers have a few qualities in common. It's not just skill and natural talent that lead to people like J.K. Rowling publishing a widely popular series about a boy wizard. There's more hard work than just writing down your thoughts. To be a truly successful freelance writer you need to be:
Determined. Writers and authors sometimes work on projects that take years to complete. Freelance writers who are paid per assignment must demonstrate perseverance and personal drive to meet deadlines.
Adaptable. Writers need to be able to pick up on new styles of writing and new applications and software that may be used in the industry. Being flexible and able to work almost anywhere is also a plus.
A Critical Thinker. Writers and authors must have dual expertise in thinking through or understanding new concepts, and conveying it through writing.
Creative. Writers and authors must be able to develop new and interesting plots, characters, or ideas so they can come up with new stories.
What do you need to do to become a Freelance Writer?
If you're looking to work for an established company or paper, you may need to consider going a bit further with your education than you may want to. You would need to consider a bachelor's degree, at minimum, to become something like an editor or work for a publishing company. However, if you just want to write because it feels like your calling, you start by reading anything and everything. You also need to develop skill and talent, which can be self-taught with a lot of determination and concentration. Joining workshops and writing groups and writing everyday will help you develop your craft. And, finally, you need to learn the "rules" so you can break them!
A career as a Freelance Writer can offer a creative outlet, as well as the freedom to work whenever and wherever you like! There's also nothing quite like the feeling of seeing your name on a published piece of work. If you've always thought being a writer was the right job for you but don't know where to start, consider looking into online writing courses to take the first step toward the career of your dreams!
Source
Freelance Writer | Bureau of Labor Statistics