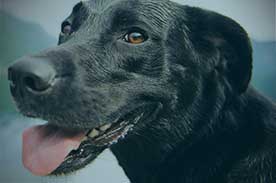 For someone with a creative side who also loves spending time with animals, becoming a pet groomer might be seem like a natural career path to pursue. However, pet grooming can also be an incredibly difficult job, and it takes a certain type of person to be able to handle the demands of this profession on a daily basis. Here are a few qualities that effective pet groomers have in common:
Patience. Patience is an incredibly important trait of a pet groomer for two reasons. First, some breeds of animal require intricate cuts that take a long time to complete. Second, sometimes animals will not want to cooperate when placed on the grooming table. In both of these situations, it's crucial that the groomer stay calm and collected - so if patience is a virtue that you have no problem channeling, you're already off to a great start.
Strong communication skills. Communication is one of the most important parts of effective customer service. Having strong communication skills is not only important for giving your client's pet the cut they are looking for, but also for growing your business. Pet groomers that are able to listen to their clients, determine how to deliver the style they want for their animal, and leave the client happy are more likely to get referrals and grow their business.
Attention to detail. For creative types, attention to detail is often second nature. However, grooming animals often requires delicate, precise scissor work and expert hand/eye coordination. These traits are learned over time, but having a keen eye for detail can go a long way in helping you become a successful pet groomer.
Sociable. Successful pet groomers should find spending time with others is fun and rewarding. Granted, some pet groomers get into animal care because they prefer the company of four-legged friends, but that doesn't mean you won't run into your fare share of human interactions as well. Talking with clients about their pet, what type of style they want, or even small talk to make them feel comfortable can help you attract business and keep your customers coming back.
Compassion. It's unlikely that you would get into the animal grooming business if animals didn't hold a special place in your heart. For pet groomers, showing compassion and consideration for each and every animal that steps onto your grooming table is an absolute must. Fortunately for animal lovers, this is a trait that doesn't require much effort at all.
Not everyone is cut out for the pet grooming business. However, if you already possess the qualities listed above, have a love for animals, and want to make animal care part of your professional life, why not consider becoming a pet groomer? Consider getting started with online pet grooming classes to learn on your own time and at your own pace. With training, you may be able to start helping others with their own pet grooming business as part of an apprenticeship - and over time, you might find yourself the owner of your own business!