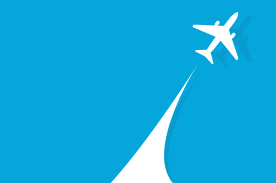 For those interested in a challenging, hands-on career that requires technical precision and a keen eye for detail, becoming an aircraft mechanic should be high on your list of possible career paths. But what exactly do aircraft mechanics do? Today, we'll go over some of the common duties and day-to-day responsibilities of aircraft mechanics.
What do aircraft mechanics do?
Aircraft mechanics and technicians repair and perform scheduled maintenance on aircraft. Because airplanes are incredibly complex machines, the duties required in aircraft maintenance are often best carried out by someone with high technical proficiency, natural troubleshooting and problem-solving skills, and technical proficiency. Here are some of the common responsibilities of aircraft mechanics:
Diagnose mechanical or electrical problems
Repair wings, brakes, electrical systems, and other aircraft components
Replace defective parts, using handtools or power tools
Examine replacement aircraft parts for defects
Read maintenance manuals to identify repair procedures
Test aircraft parts with gauges and other diagnostic equipment
Inspect completed work to ensure that it meets performance standards
Keep records of maintenance and repair work
Depending on where they are employed, an aircraft mechanic might work on several different types of aircraft, including jets, helicopters, and piston-driven airplane. Some aircraft mechanics also choose to specialize on a specific part of an aircraft - engines, or electrical systems, for example - while others choose to focus on general maintenance and repair of the entire aircraft.
The day-to-day life of an aircraft mechanic is not easy. Aircraft mechanics must maintain strict deadlines to meet flight schedules, and overtime/weekend work is common in this industry. However, if you are someone with a passion for handiwork, technical precision, and problem-solving, a career as an aircraft mechanic might be the right path for you. Consider online aircraft mechanic training if you're serious about pursuing fast-paced, exciting field - and stay tuned to our ICS blog as we dive into a variety of careers to help you find the perfect fit for your professional life.