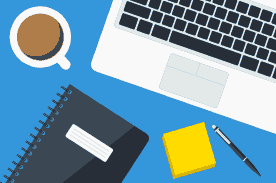 Administrative Assistants are essential to many businesses, from hospitals and law offices to large corporations. Though the responsibilities of an administrative assistant can vary based on what type of office or company you work for, there are several qualities employers regularly search for across the board. If you have considered becoming an administrative assistant, take a look at some common qualities found amongst successful people in the field and see if this is the career for you!
Must Have Qualities of an Administrative Assistant
According to the Department of Employment and Social Development, employment growth for this field is expected to be strong over the next few years. When hiring, employers will look for certain traits, as well as education and certification. These traits include:
Integrity. A requirement in any career, being honest and forthright is even more important as an administrative assistant. Many administrative professionals work with private or sensitive information on a regular basis, such as medical or legal information for clients. This trait is not necessarily something that can be learned, but it is something that can be refined. If you're looking to become an administrative assistant, consider looking into privacy laws and policy for different businesses you'd consider working for.
Interpersonal Skills. Many administrative assistants will be the first person to greet guests and clients when they visit a business. Being able to confidently assist a variety of people is essential to the job. Many times, a client or customer's experience with a business will be defined by their first interaction there. Being able to communicate effectively and be courteous in any situation is an invaluable skill.
Writing Skills. Along with excellent verbal communication skills, a successful administrative assistant will have strong writing skills. They are often tasked with writing numerous emails, memos, and announcements for their employer. Good grammar and a professional tone are essential to the day-to-day work of an administrative assistant. If you are considering a career in the field and need to refine your writing, taking a course on the basics is helpful. Many Administrative Assistant courses include detailed lessons geared toward improving your business writing.
Becoming an Administrative Assistant is a great way to get an entry-level job that will get you started on your career path. If you think you embody these qualities, a career in the field can open up diverse opportunities in the medical, business, or legal fields. To learn more about taking the first steps in your new career, check out our online administrative assistant training!