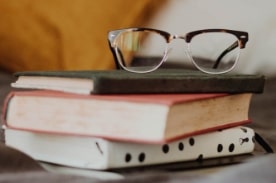 Success isn't seasonal.
Weather plays a big part in motivation and how much energy you have to tackle your daily tasks. Cold, gloomy days can make getting out of bed seem like a chore! For various reasons, the weather outside can affect your study strategy and your motivation to keep going forward. But the crisp autumn days can also give you new energy to tackle your goals and make moves in your program. Make the most of the season and strive for success with these tips, tricks, and study treats!
Autumn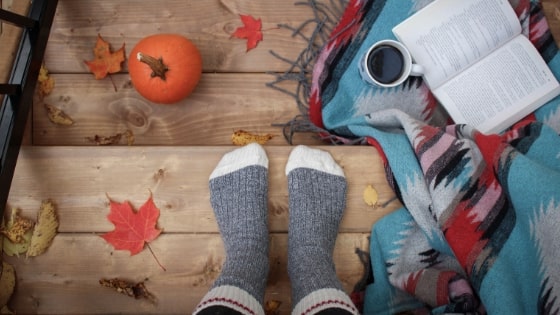 This is the season when it feels right to focus on your studies. Along with cooler weather and crisp air, Autumn ushers in the traditional "back to school" excitement. Traditional students are returning to campus, teachers are pulling out fresh supplies, and everything seems to be a new start.
Autumn has a newness that inspires you to kick your studies into high gear. While you're focused and ready to tackle your coursework with cheer, you may find yourself getting overwhelmed with upcoming holidays and family events.
To avoid getting off track, take some time to plan your monthly study strategy and use the spirit of each month to help you stay cheerful and focused on your tasks. Here's some tips to help you each month this season!
October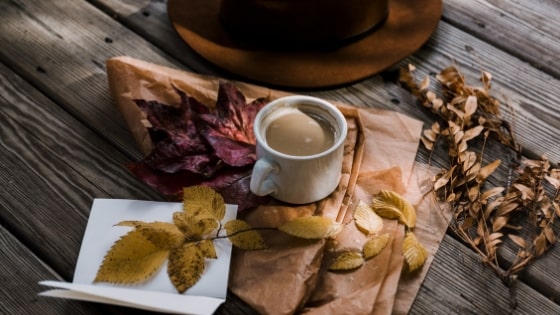 Song of the Season: "About Today", The National
Seasonal Study Snack: Pumpkin anything! There's nothing more Autumnal than a perfect cup of pumpkin spiced coffee, with an apple cider donut. Not into apples? Try this recipe for a delicious pumpkin coffee cake to pair with your hot drink!
Optimal October Study Attire: Keep yourself warm with your favorite scarf and seasonal drink while reviewing notes and preparing for your next exam. There's only so many days left for outdoor study sessions, so make them count!
Potential Holiday Study Disturbance: Halloween! While the spooky holiday season is fun and getting creative with your costume ideas keeps your brain working hard, it can cause you to get a bit behind on your studies. Make sure you put together a study strategy that takes your Halloween activities into account. In fact, getting a monthly planner and scheduling your study time, work hours, family time, and holiday time where you can see it will help you keep up with everything going on.
Don't forget, you can still wear your costume, take the kids out for fun, local activities and find some quiet time to study with a cozy blanket, a hot cup of cider, and some well-earned candy.
November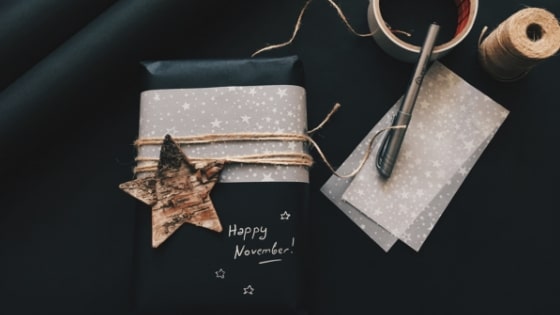 Song of the Season: "Flannel", Justin Timberlake
Seasonal Study Snack: Salted Caramel Chocolate Chip Cookies. While it's still the season where pumpkin flavored everything reigns supreme, salted caramel is a nice change to the classics to keep your energy up for those long nights of studying.
Necessary November Study Attire: November generally marks the end of refreshing outdoor study sessions, so the scarf and warm gloves aren't as necessary to your study routine as in October. Since you're likely to be studying at home or someplace warm, make sure to stay comfortable, but active.
While lounging in your pyjamas on a cold night is nice, getting into the gear you wear to sleep in could trick your brain into thinking it's time for bed. Instead, wear comfortable yoga pants and a cozy sweater that you wouldn't wear to sleep. You're still comfortable, but your mind and body are still in "go mode" and ready to crack open the books.
Potential Holiday Study Disturbance: With Christmas and Boxing Day coming up in December, November is the month of holiday prep! While you're getting your holiday gifts and plans in place, you may be tempted to put your studies on the back burner.
Instead of letting your coursework slide, get as much holiday tasks done as possible during the day. When it gets dark and cold at night, curl up in your favorite chair after dinner with your laptop and plan to get at least an hour of work in. You can make time for studying and seasonal fun.
December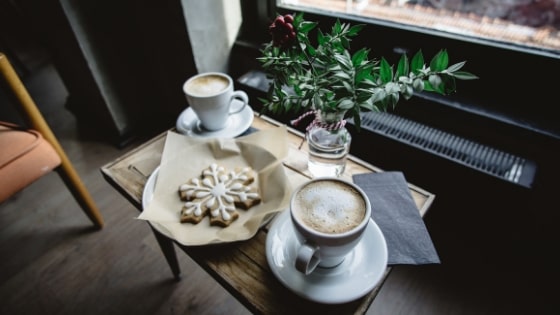 Song of the Season: "White Winter Hymnal", Fleet Foxes
Seasonal Study Snack: If you need a study break and a seasonal snack, take some time to try a new recipe, like this one for Cranberry Bliss Bars. You'll get away from your books and notes and have some sugar to fuel you for the next round of studying.
Decidedly December Study Attire: While December is that month that is borderline autumn and winter, it's decidedly significantly colder in some parts of the country. Take November's comfy cozy study gear and add another layer! Remember, if putting on pyjamas puts you into relaxation mode, stick with comfortable clothes you'd still leave the house in in order to keep your brain in study mode.
Potential Holiday Study Disturbances: Tis the season! December is a big month for study disturbances. Christmas and Boxing Day are approaching fast and there's still a lot you need to get done. Stay focused on giving yourself an hour or so of study after dinner or before you go to bed for the night.
Since you know the week of the holidays is going to be hectic, allow yourself a vacation and feel free to take the week off of studying. Knowing you have some time to actually take a break can help you come back to your studies refreshed after the holidays are over.
Make the most of the season.
With the air getting colder, your schedule packed tight with holidays, responsibilities, and planning, there's no better time to start planning how you'll keep on track with your coursework. With ICS Canada's flexible, self-paced programs, you can work on your studies around your schedule!