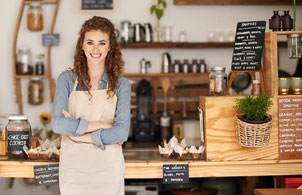 ICS Canada's Managing Your Own Business Career Diploma program provides basic training for relevant business skills such as management, finance, and technical writing. This program will teach you how to market your products or services, find the right sources to finance your business and write an effective business plan. Small business managers are able to independently run a business, with responsibilities that include market research, financing, budgets, and maintaining business records. Here are a few qualities that effective small business managers have in common:
Flexible: You're productive despite changes to your business.
Organized: A business has a lot of moving pieces to manage.
Honest: A manager must make decisions that are ethical and responsible.
Detail oriented: It's important to have a sharp eye and be able to analyze a situation.