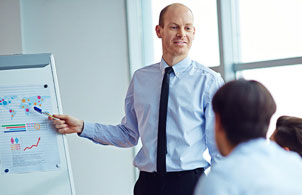 ICS Canada's Market Researcher Career Diploma helps students prepare to take the first step towards a career as an entry-level market research analyst. Here are a few qualities that successful market researchers have in common:
Analytical: You are able to convert raw data to useful marketing insights.
Organized: A business has a lot of moving parts to keep on track.
Detail oriented: It's important to have a sharp eye and check things twice.
Persistent: Obstacles are part of the job and not a reason to become frustrated.